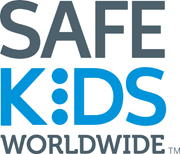 We had the pleasure this week of interviewing Kate Carr, President and CEO of Safe Kids Worldwide before Safe Kids Day 2017 (April 23rd). Safe Kids Worldwide aims to minimize the number of preventable injuries that happen with children every day.  Preventable injuries are the #1 killer of kids in the United States. Worldwide approximately one million children die of an injury each year, and almost every one of these tragedies is preventable. Join us on Sunday April 23rd at the Safe Kids Day event at Smashbox Studios, where we will be chatting with celebs like Ashlee Simpson, Kelsey Grammar, Asia Monet, Ray, Samantha Harris, Terri Seymour and more. 
Some quick statistics:
64,000 kids go to the ER from an accidental poisoning

3,817 child deaths from car crashes in 2017

#1 killer of children ages 1-4 yrs old is drowning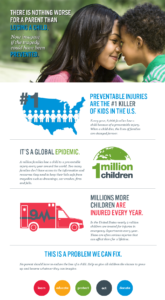 5 quick facts/tips:
The MOST preventable injuries are from car crashes, drownings, falls, burns and fires

Always be a good safety example and buckle up every time you enter a car and your child will learn to mirror that same behavior. 

Buckling up on every ride is the single most important thing a family can do to stay safe in the car.

Check every one of your smoke alarm and carbon monoxide alarms to make sure they are currently working on a regular basis

Educate yourself about car seats and make sure that your car seat is installed correctly. Here is a link to s great car seat safety guide: https://www.safekids.org/ultimate-car-seat-guide/

Always watch your children around bodies of water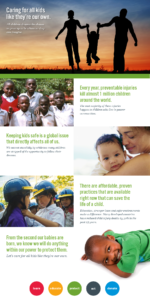 Safety Resources:
Poison Help Line – 1-800-222-1222 (save it in your contacts)
Sports Safety 101 Video Series
Sign up for a Product Recall Newsletter
Pedestrian Interactive Infographic

Ultimately, Safe Kids Worldwide aims to create an environment where kids can explore, play and take chances while minimizing serious injuries and deaths.
For more information on Safe Kids Worldwide or for a free digital safety kit tailored just for you, visit safekids.org