Whenever there is a bonfire, whether you are on the beach or camping…you know a bag of marshmallows, chocolate bars and graham crackers are coming out. I remember doing this as a kid, now as an adult with my kid and hopefully as a grandma one day with my kid. Yes, the traditional s'more is mouthwatering and delicious, but a good friend of mine Ami Shukla, pastry chef and foodie extraordinaire came up with SMORES GAME CHANGERS. I will admit that I was hesitant to game change my traditional s'mores, but I finally gave in and it was UH-MAZ-ING. I am in foodie heaven just thinking about them.
Here are my favorite smores additions:
Trader Joe's Firework Chocolate
Marmalade (this one was organic and homemade…YUMMY)
Crunchy Salty Peanut Butter
Trader Joe's Dark Chocolate Honey Mint
Organic Raspberry Goodness in a Jar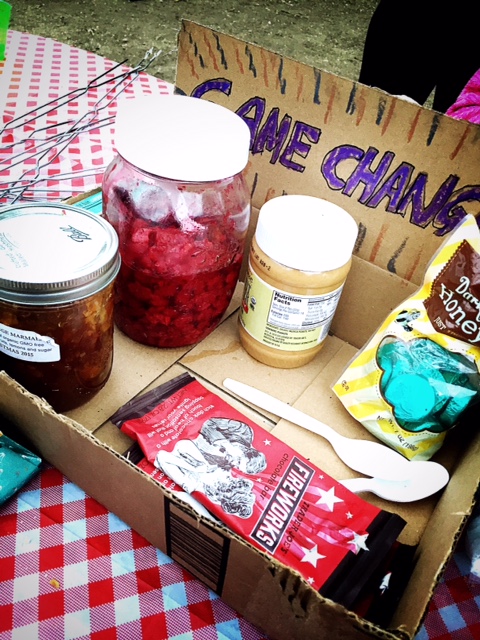 The Organic Raspberry Goodness in a Jar is so good, you have to make the compote to put on pancakes, shortcakes and anything else you can think of. This recipe could be substituted with other frozen berries like strawberries or blueberries or any other fruit of your choice. Also a great easy dessert for kiddos by itself with a tiny bit of homemade whipped cream. I would suggest sticking with raspberries for smores because it adds a little tang and sweetness = a party in your mouth.
Here is the super easy recipe:
Pour One Bag of Frozen bag of Raspberries into a mason jar
Add 1 Tablespoon of Organic White Sugar
Let it defrost and stir the sugar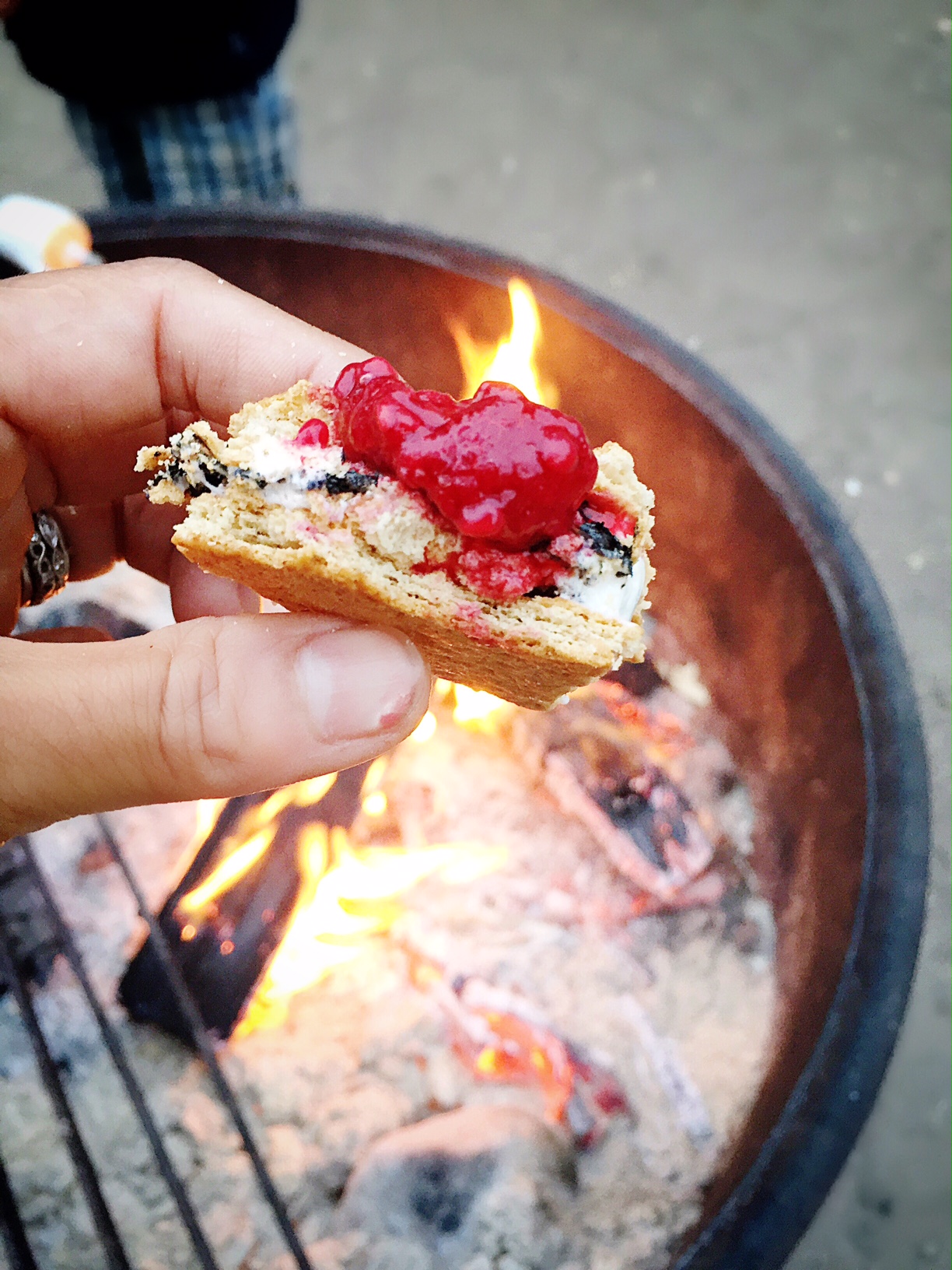 Happy Smores Making!